CD Para un mejor mundo - For a Better World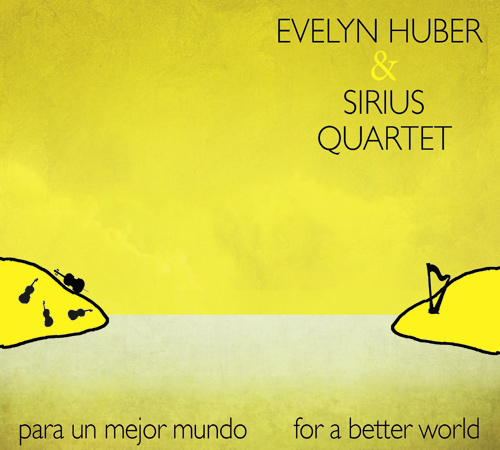 Para un mejor mundo - For a Better World
Artist
Evelyn Huber & Sirius Quartet
Price
15,- € inkl. MwSt. zzgl. Versand
Order online:
Email to:
Band
Evelyn Huber: Harp
Fung Chern Whei: Violine
Gregor Huebner: Violine
Ron Lawrence: Viola
Jeremy Harman: Cello
Finally, one might say. The exceptional harpist Evelyn Huber and the Sirius Quartet from New York are finally drawing the link between the new and the old world in a way that has never existed before.
Evelyn Huber, winner of the Bavarian Culture Prize and two-time Echo winner together with the band "Quadro Nuevo", meets the stars of contemporary music, the Sirius Quartet from New York. The latter see themselves as a classical string quartet that breaks new ground with improvisation and jazz. A parallel to the equally classically trained harpist Evelyn Huber, who is at home in improvisation and world music. Here musicians invite each other, whose strings seem to change the atmosphere and the world like the famous butterfly effect.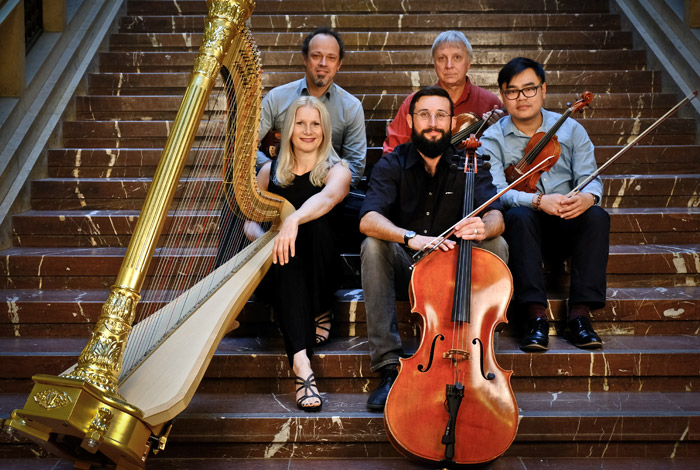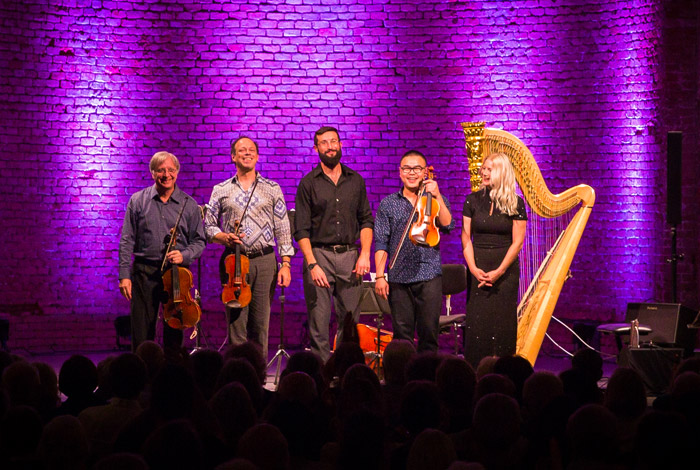 Atmospheric original compositions influenced by jazz and electrifying world music combine to create impressionistic and tango-like pieces of jewelery. The music flies euphorically into a whole new corner, surprises, delights and takes the listener on this unusual and thrilling musical journey.
Back to the Music section