New CD with Schimmer Trio and music video "Niebla"
Our debut album "Niebla" is now available:
1. as CD (can be ordered via Email to )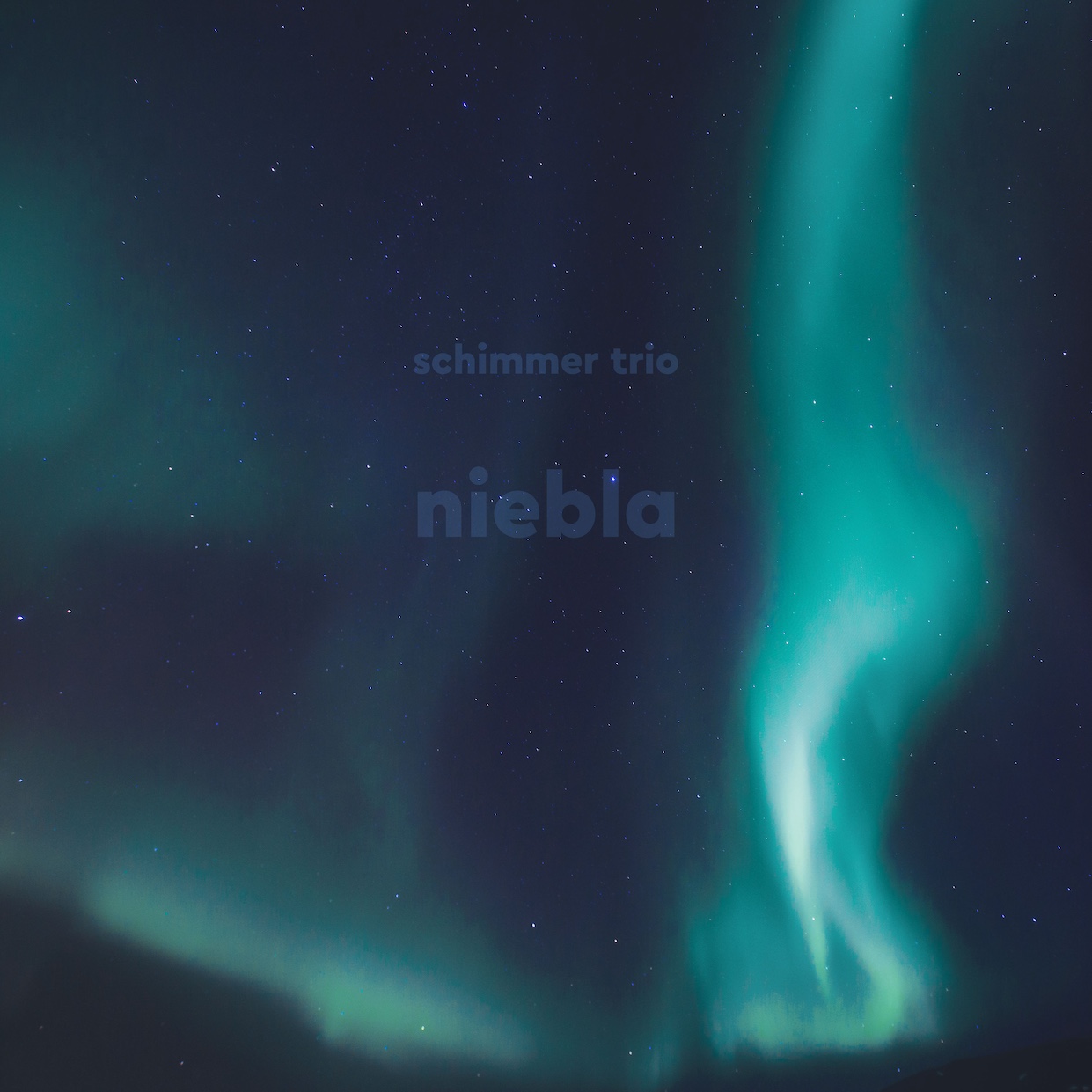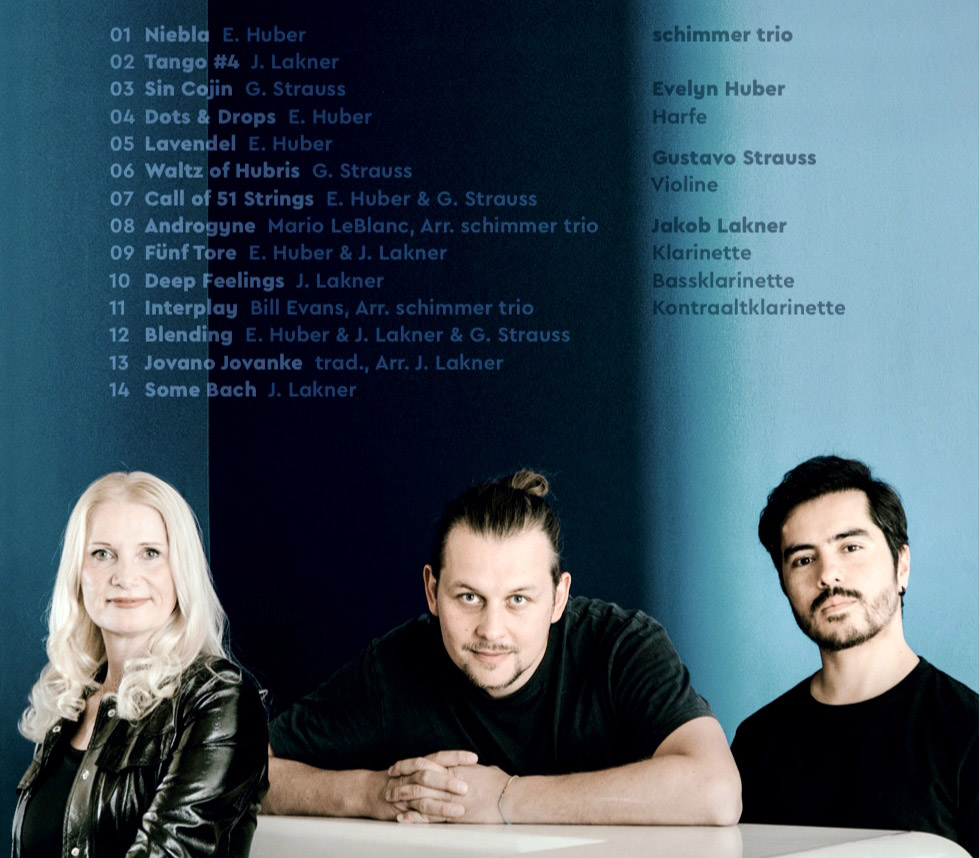 2. on all streaming services:

And here is the
official music video
of the song the album is named after:
"Niebla"
:
New CD "Sherpa - Eight Trails"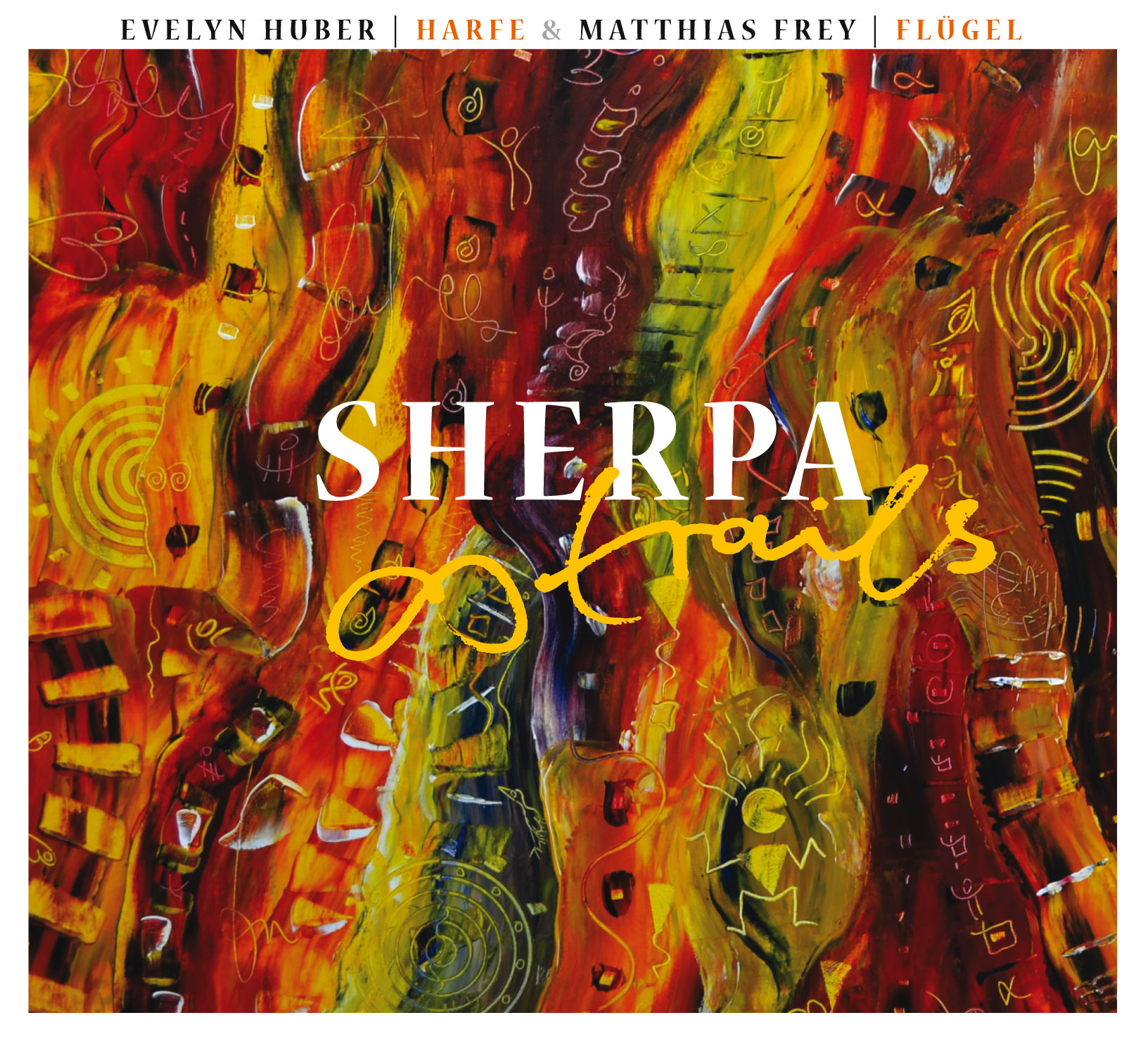 Evelyn Huber on the harp together with Matthias Frey on the (specially prepared) grand piano.

Guest: Rageed William on Nay & Duduk.

A completely improvised musical journey in eight chapters.
CD can be ordered via

And here two videos:
New Videos!!!
I am so happy: All nine videos are finished!
The full album "JOY" with me on solo harp
and the Philharmonie Salzburg conducted by Elisabeth Fuchs
is now available as a YouTube Playlist.
Have fun and enjoy!
Evelyn Huber & Philharmonie Salzburg

New Videos!!!
Many nice new videos on YouTube
Oriental Spirits meet Golden Harp
Solo
New Videos! "Schimmer Trio"

Evelyn Huber - harp
Gustavo Strauss - violin
Jakob Lakner - bass clarinet & clarinet


The trio refreshingly brings together three dynamic exceptional musicians who have made it their mission to explore the boundaries between jazz, tango and klezmer in a new chamber music way.

Minimalist in groove, this trio meanders through unheard landscapes that may seem thoroughly familiar to listeners and at the same time, as if in flow, allow for new perspectives in an entirely different light

Featuring Evelyn Huber on harp (formerly of Quadro Nuevo), Gustavo Strauss on violin (Paranormal String Quartet) and Jakob Lakner on clarinet and bass clarinet (Yxalag Klezmerband).
Enjoy the videos!
New CD Joy
Release at March 25. on CD, Download & Streaming (GLM Music FM 326)
Evelyn Huber – Harp
Elisabeth Fuchs – Conductor
Philharmonie Salzburg – Orchestra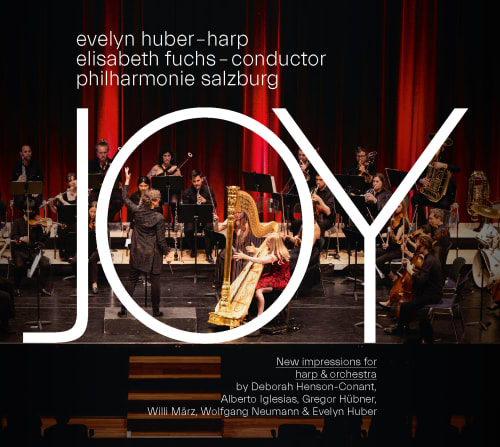 Evelyn Huber belongs to a new generation of harpists who have freed the instrument from its corset of classical music and given it new tonal colors and forms of expression, that are impressively experienced in her latest album,"JOY."
In "JOY" Evelyn Huber presents her harp as a solo instrument in combination with the brilliant sound of an orchestra, together with the Philharmonie Salzburg under the direction of Elisabeth Fuchs, and profits magnificently from all the possibilities of playing together.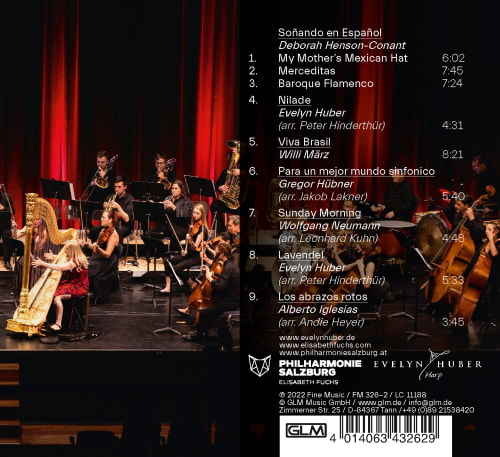 The central piece of this album is "Soñando en Español", a suite in three movements by the US jazz harpist Deborah Henson-Conant, with whom Evelyn Huber has a special personal relationship:
"As a teenager I attended Deborah's jazz & improvisation course for harp. That excited me incredibly and set the course for making the harp my profession."
Evelyn Huber then learned the orchestral tradition from Helga Storck in her classical harp studies at the Hochschule für Musik in Munich.
"That was also important to me, but we both knew that I would go in a completely different direction. After graduating with my master's degree, I afforded myself the luxury of staying at Deborah's neighbor's house in Boston/USA for six weeks, where the jazz harpist I so admired put down her harp and worked with me every day. Now, many years later, I was privileged to record her stirring and incredibly multifaceted "Soñando en Español" in a WORLD PREMIERE RECORDING together with the magnificent Philharmonie Salzburg under the direction of Elisabeth Fuchs." What a great pleasure: JOY!"
This suite is incredibly multifaceted. Spanish and Mexican sounds and rhythms permeate the composition as well as flamenco and jazz. There remains room for improvisation and many possibilities of expression for the harp: Sometimes Evelyn Huber makes it sound like a guitar or a vibraphone here.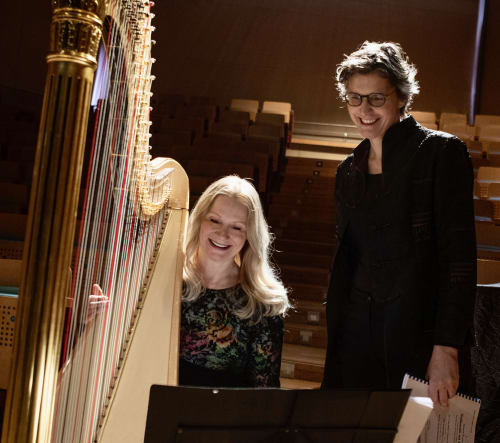 The album's other tracks also reference special musical partnerships or encounters. "Sunday Morning" was originally composed for band by Evelyn Huber's longtime musical companion Wolfgang Neumann. It is heard here as a sunny orchestral arrangement.
As a great admirer of the Spanish film music master Alberto Iglesias, his "Los abrazos rotos" had long been on the harpist's wish list.
(It`s going South American) South America makes an appearance with "Viva Brasil," which was composed especially for her by Munich composer Willi März.
"Para un mejor mundo sinfonico" - an emotional highlight of the album - is the orchestral version of the hymn-like title piece of an album Evelyn Huber recorded with violinist and composition professor Gregor Hübner and his New York "Sirius Quartet".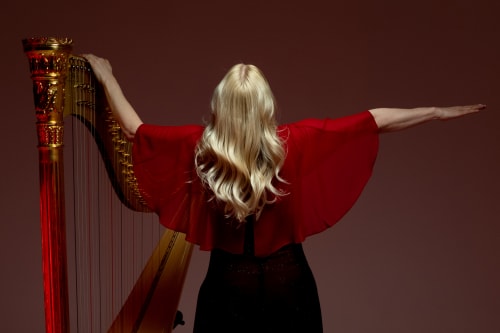 Two of the harpist's own pieces, written during travels with Quadro Nuevo, round out "JOY": "Lavendel" captures the memory of a magical moment during a video shoot on the rocky (shores of the) Corsican coast, "Nilade", the impressions of an inspiring concert tour through Egypt.
A remarkably colorful arc - recorded with the greatest pleasure in making music together. And may this (great) pleasure spill over to those listening to this inspiring music.
Simply: JOY!
New solo album CALM
Now available on CD, Download & Streaming (GLM Music FM 296) and and on vinyl.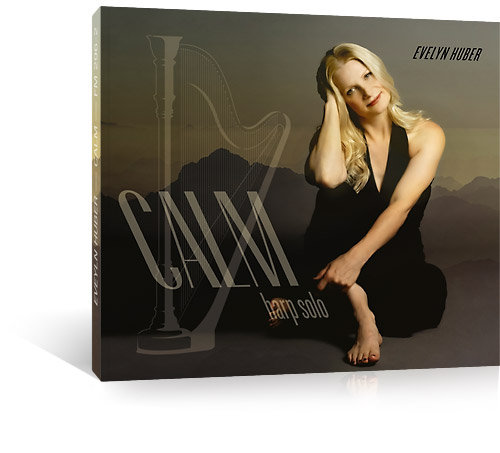 All good things come in fours – after three remarkable albums (Somerville Samba 2011, Inspire 2016 and Evelyn Huber & Sirius Quartet 2019) - Evelyn Huber has, after two years, released her eagerly awaited next album.
For many years her versatile harp brought a distinctive sound to the World Music ensemble Quadro Nuevo, both on stage and on numerous recordings. The pandemic and the year 2020 brought new perspectives for the harpist. She took her leave of Quadro Nuevo and set about developing new ideas and concepts for herself and her instrument.

CALM is an album featuring the solo harp in its purest form, giving it space to breath and allow its exquisite sound to unfold.

With CALM Evelyn Huber has succeeded in creating an extraordinary sound experience: devotional, atmospheric and meditative, these best describe the mood of her playing. The pure sound of the harp, delicate and crystal clear, make these recordings truly something magical: Created out of the silence of the lockdown, the album was recorded in a converted walk-in closet equipped with the most sophisticated microphones and acoustically perfect.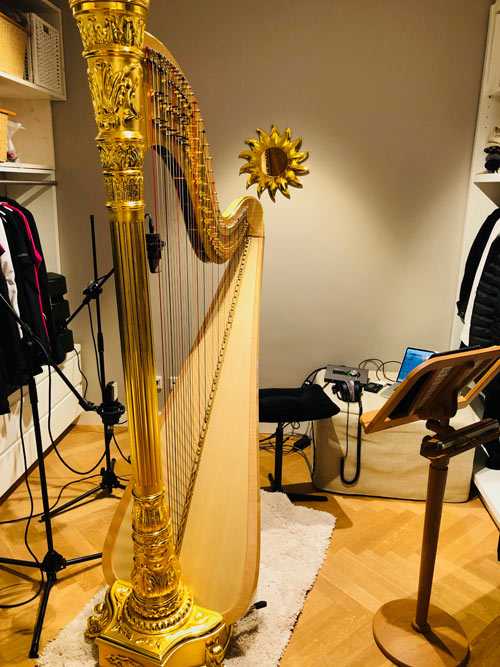 "It was very close to my heart that the album should convey the greatest possible feeling of tranquility. And for that I created the most relaxed recording situation imaginable, at home in my basement.

The room was not originally intended to be a studio; it was, and still is, my windowless dressing room. Instead of the soundproofed walls usually installed in studios, I was surrounded by concert outfits and sports gear. This made the room acoustically ideal and perfect as a recording studio.

The album was born in the spring of 2021, out of the isolation of lockdown, when inspiration often came in the stillness of the night. And it turned out exactly as I wanted."

Says Evelyn Huber: "CALM was intended to be an album capable of telling musical stories, inviting the listener to close the eyes and become immersed in the music. At the same time, it should deliver that highly regarded quality of serene accompaniment, sweetening the hours. That was the plan."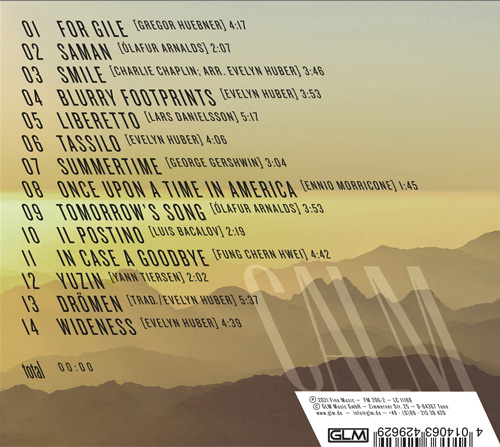 Little gems by esteemed fellow musicians, such as Gregor Huebner's "For Gile" and Fung Chern Hwei's "In Case A Goodbye", by New York's "Sirius (String) Quartet" join some favorite pieces by renowned musical greats: Olafur Arnald's "Tomorrow's Song", Charlie Chaplin's haunting "Smile" and film music such as Luis Barcalov's enchanting theme from "Il Postino" and the wonderful "Once upon a time in America" by grand master Ennio Morricone, who recently passed away.
Then a little yuzin by "Amelie" composer Yann Tiersen.
And Evelyn Huber's favourite piece, the beguiling "Liberetto" by Swedish jazz bassist Lars Danielsson.
The album CALM is perfectly rounded off by several of Evelyn's own compositions.